Custom Home Builder In Hamptons New York
Our residential home builders design and build luxury homes throughout the Hamptons and Long Island NY. Contact us for your new home consultation!
We have been chosen as one of The Best General Contractors in the Hamptons. Our exceptional work has been noticed by newyorkcontractors.org, and we placed among the top 15.
Welcome to Spiotta Construction Management Corp, a leader in Long Island luxury home building management.
Spiotta Construction Management Corp. has been a leader in the construction management industry for over 25 years. Our reputation for excellence is unparalleled in today's luxury home market. Each home is built with the highest level of craftsmanship, every stop along the way!
We have completed numerous large-scale projects across Long Island, including those along the Gold Coast and throughout the Hamptons. Our work ethic is surpassed by none, and our exceptional management capabilities are what make our finished products a success!
At Spiotta Construction, no project (or dream) is too big or too small! We believe the difference is in the details. Our team will work with you from conception to completion to ensure that you are completely satisfied.
Every client and project is unique, so we take our time to fully understand your vision, goals, and objectives to ensure we deliver the best product possible. Our commitment to excellence extends beyond the homes we build to the relationships we build with our clients as well! Our passionate dedication to our clients' needs enables us to turn dreams into reality!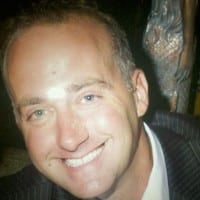 Gene Spiotta
President at Spiotta Construction Management Corp.
We have an office team to serve our clients and to handle and discuss your everyday needs during the build process. With over two decades of hands-on experience, our knowledge to expedite and maintain our projects and scheduling needs creates quicker response times and helps minimize any client concerns.
Custom Craftsmanship By Working With Various Trades
We have a fully manned 5000 sq ft millwork facility with the capability to create any cabinetry or millwork. Whether it is a simple vanity room or a custom wood species library, we have the tools and the right people to create and bring out the fine details as per our clients' demands.
At Spiotta Construction Management Corp., we have access to an abundance of imported products available for our projects. We have an ongoing relationship with providers of many products including marble, granite, interior doors, custom entry doors and hardware, exterior fencing and entry gates.